SPECIAL KINDLE OFFER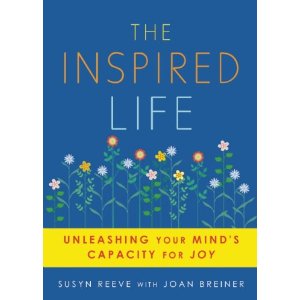 I'm often asked, "What inspired you to write the Inspired Life?"  My response is, for decades in my personal and professional life I've know that our self-esteem, what we think and how we feel about ourselves forms the blueprint for all of our relationships and is the filter through which we experience life.  Through my work on www.SelfEsteemExperts.com, Joan Breiner and I offer the information, self esteem activities and self esteem lesson plan to cultivate healthy self esteem.  When you have strengthened your healthy self esteem muscle what's next?  And the answer is Living an Inspired Life:  Unleashing Your Mind's Capacity for Joy.  And this was the impetus for our new book.
Since it's publication in November, 2011 we have been thrilled with the response and it has been our vision to be able to easily offer the information and exercises between it's pages.  And now, for a limited time, we have that opportunity.  The Inspired Life has been name one of the top 100 Kindle Books for under $3.99.  And for this reason I can offer it to you today for (drum roll, please!) the amazing price of $1.99.
Get Your $1.99 Kindle Version of The Inspired Life Now
This is what people are saying about The Inspired Life:
"We all want to live an inspired life, but it can seem so elusive. Susyn Reeve has cracked the code. "Inspiration" sounds like something out there, but it's not. It's something inside—and you and only you can find it. How? The Inspired Life has all the tools and support you need to wake up from the trance, make new choices, and upgrade the software of your mind. The Inspired Life is truly knowledge in action."
—Janet Conner, author of Writing Down the Soul," and My Soul Pages
"Susyn Reeve has written a treasure that allows us to randomly open to any page to receive our daily dose of inspiration and wisdom. She understands that living an inspired life is our choice to make, and offers uplifting stories and practices that help move us towards living the greatest possibilities of our precious lives."
—Katherine Woodward Thomas, author of Calling in "The One"
"In The Inspired Life, Susyn Reeve has provided the information, exercises, and inspiration for you to live your best life – your inspired life. By connecting with your purpose, following your north star and using breakdowns as doorways to breakthoughs you are guaranteed to declare, 'I am living my inspired life!'"                                                                                                                                  —David Riklan, founder of SelfGrowth.com